About Citizen - The World's Leading Builder of CNC Swiss
Citizen is best known as the manufacturer of high-precision timepieces, including the smallest watch, the thinnest watch, and the most accurate watch available today. Its expertise, however, extends beyond watch manufacture, and includes television sets, office equipment, computers, and audio-visual equipment. The company's vertical integration has led also to the development of advanced production equipment. Among these are the highly precise, highly versatile Swiss-type turning centers known in the trade as CINCOM (CItizen Numerically COntrolled Machines).
Marubeni Citizen-Cincom
Marubeni Citizen-Cincom was founded in 1984 to market and service Citizen's CINCOM family of Swiss-type turning centers. This venture represents the amalgamation of two of Japan's largest and most highly regarded companies, Marubeni Corp. and Citizen Watch Company.
Finding The Right Citizen Swiss-Type CNC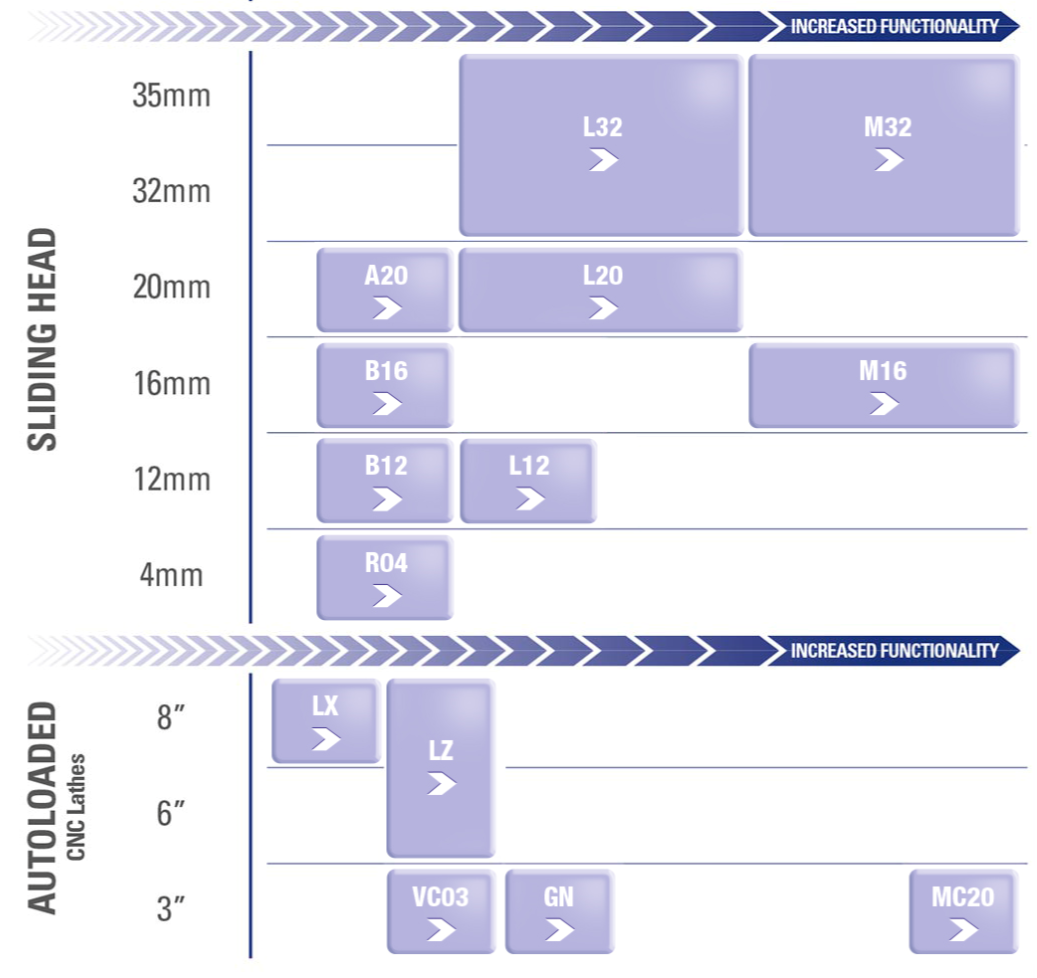 Visit the Marubeni Citizen-Cincom Website